All your contracts in one place. Visible in one click.​
Let Pramata do the heavy lifting. Pramata organizes your contracts into a clean, centralized and searchable resource…for you. Giving you a digital contract repository that puts every contract instantly within your reach. Because you've got better things to do with your time.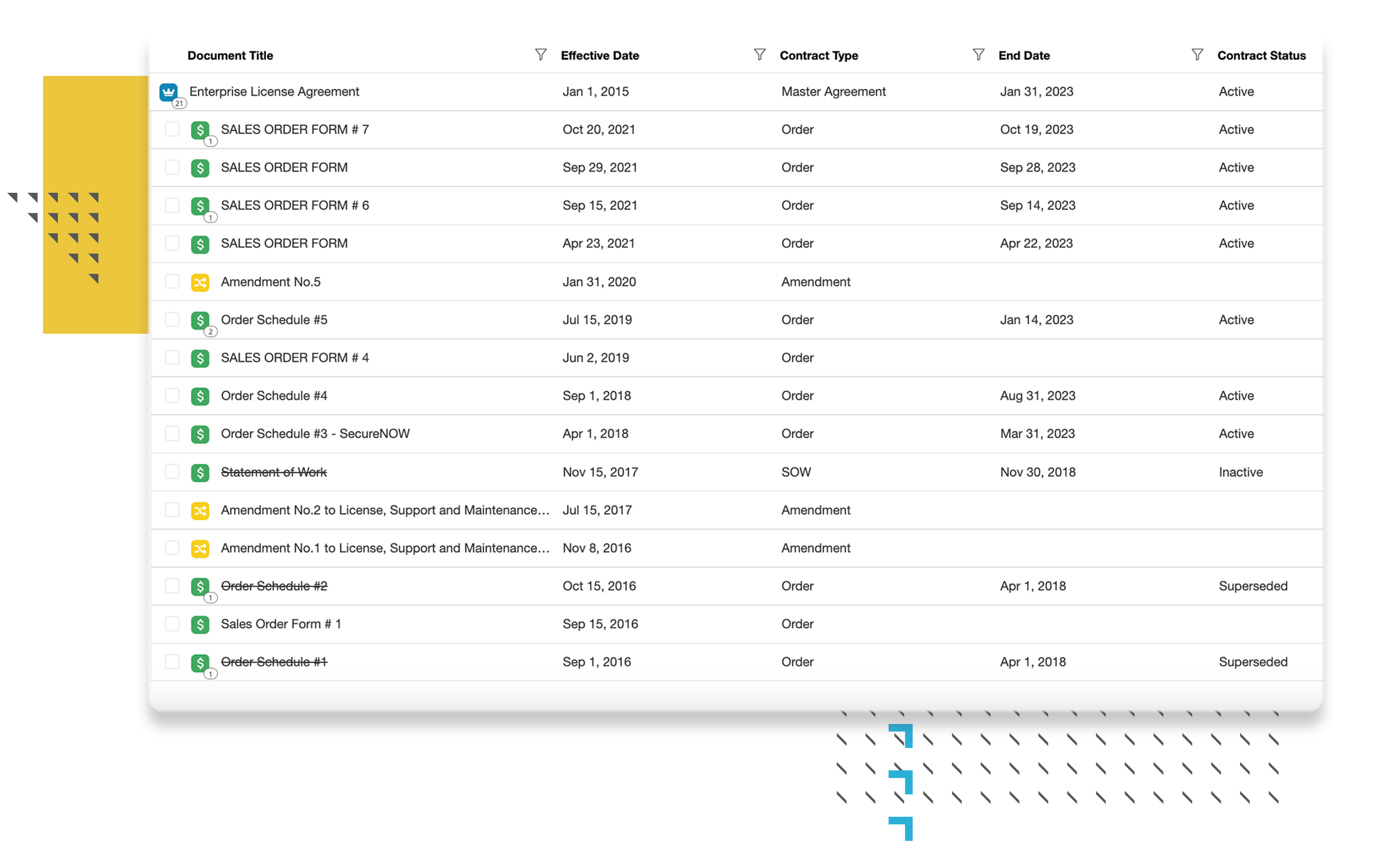 Find any contract in seconds
Contracts are spread across your company—in shared drives, in CRM, in email. Pramata migrates, cleanses and organizes all your contracts into a centralized, single repository for easy access.
Contracts are organized into an intuitive hierarchy of all master agreements, amendments, and orders with clear indications of active contracts
Filter contracts by type, effective date and more to quickly find the right document
Easily download contracts and metadata in a single click
DATA EXTRACTION & VISIBILITY
Understand contract terms and key dates at a glance
Tired of re-reading the same contracts to answer questions about what you've agreed to? Ensure everyone operates from one common view of the current terms—including key obligations, commitments, and dates.  
View a summary of key terms and dates for each contract
Use Pramata's Digital Snapshots to quickly access the highlighted language 
View the history of changes made via amendments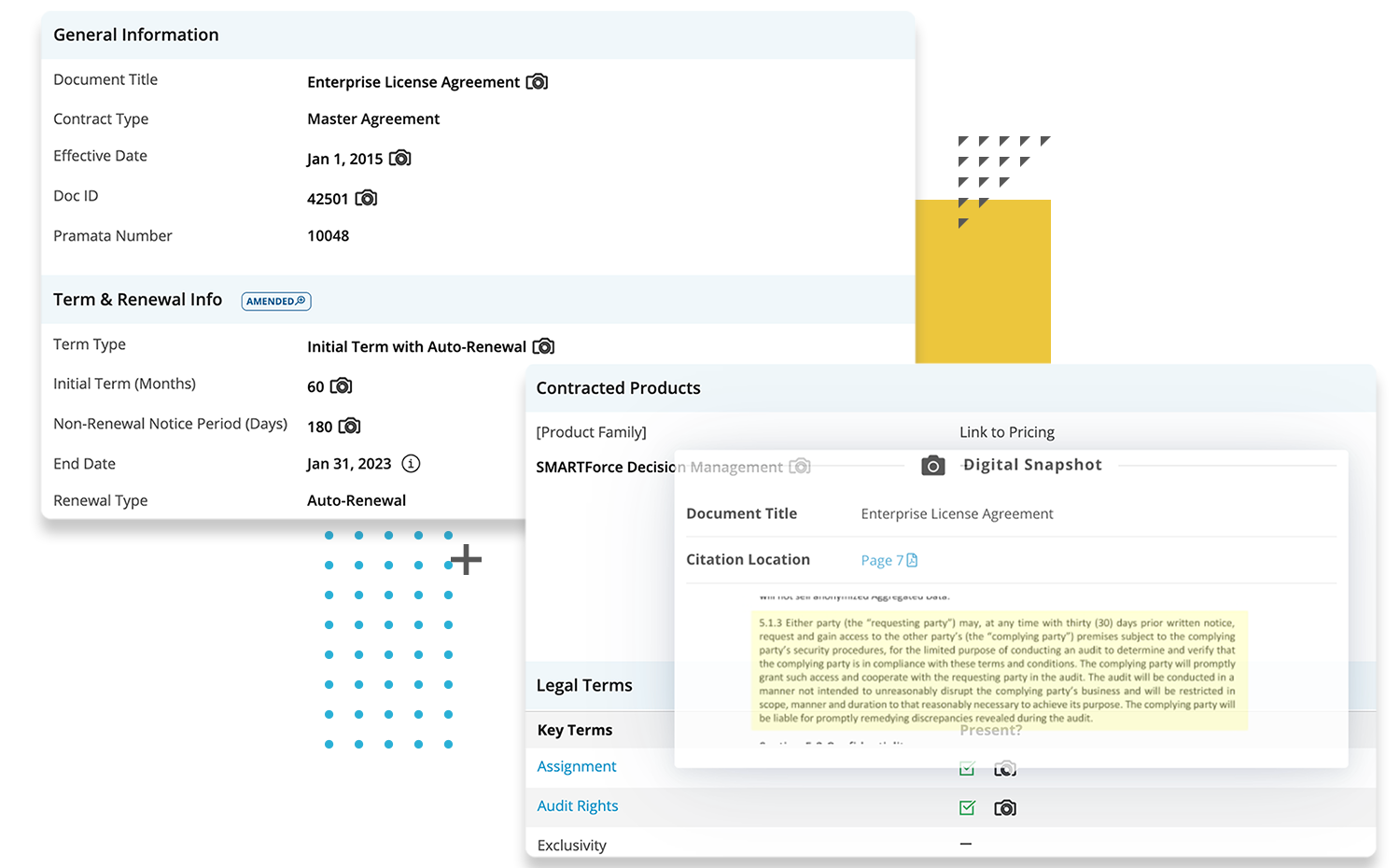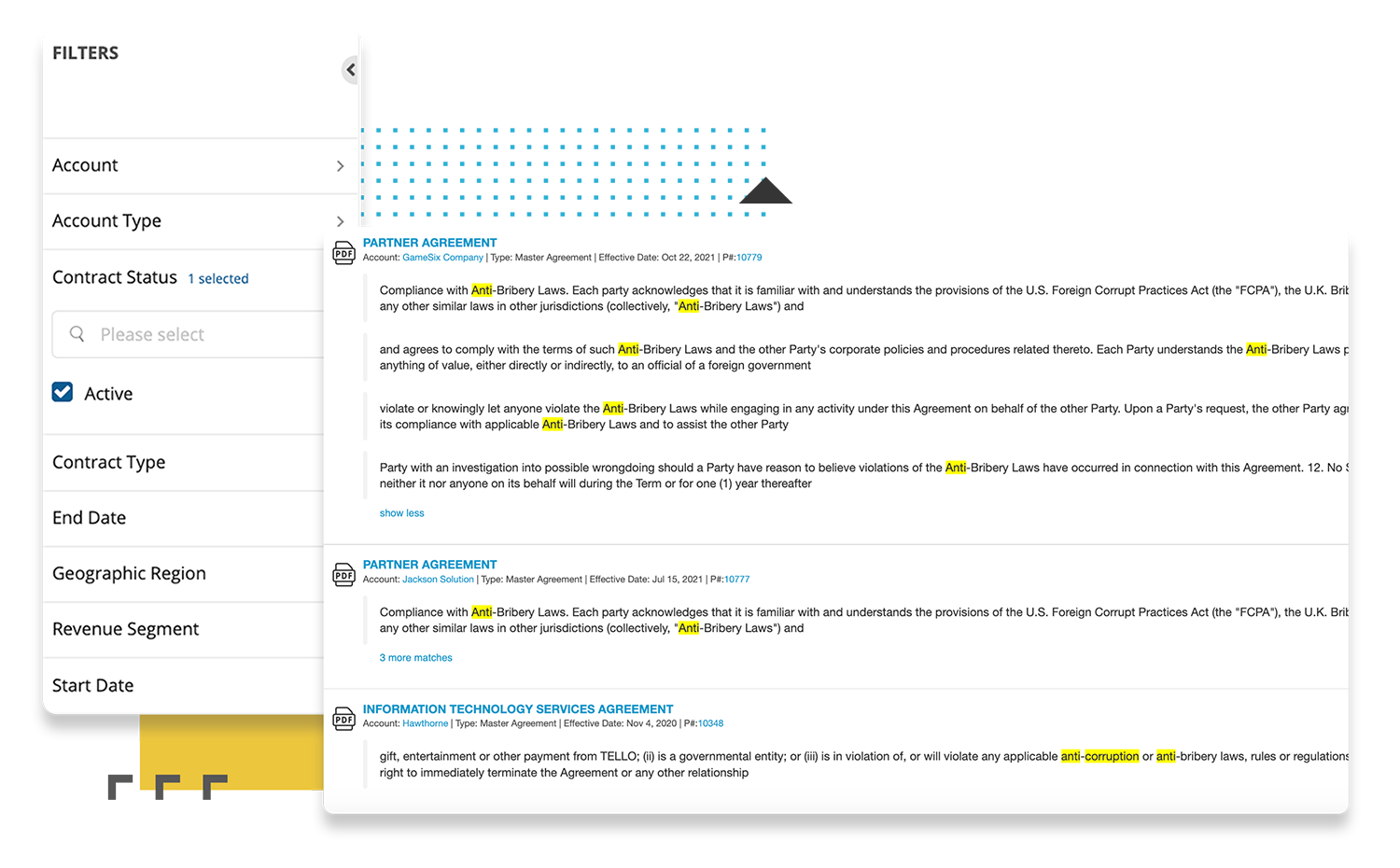 Get immediate answers to contract questions
With contracts spread across your business, it's nearly impossible to identify where critical language exists. Search through every contract, effortlessly locating key terms, clauses and other essential answers:
Look for phrases or clauses with powerful OCR + full-text search capabilities
Filter search results using contract metadata like contract status, counterparty, effective date, and more
Export search results and contract text into an Excel report so you can give answers to the business in seconds
Generate new insights with customizable reports
When do our contracts renew? Where do we have non-standard terms? Use powerful ad hoc reporting to get answers fast and share the results across your business:
Identify upcoming renewals, find key contract provisions, and filter out inactive contracts and amended terms
Customize report fields, share reports and export them to Excel
Set alerts for upcoming renewals and other important dates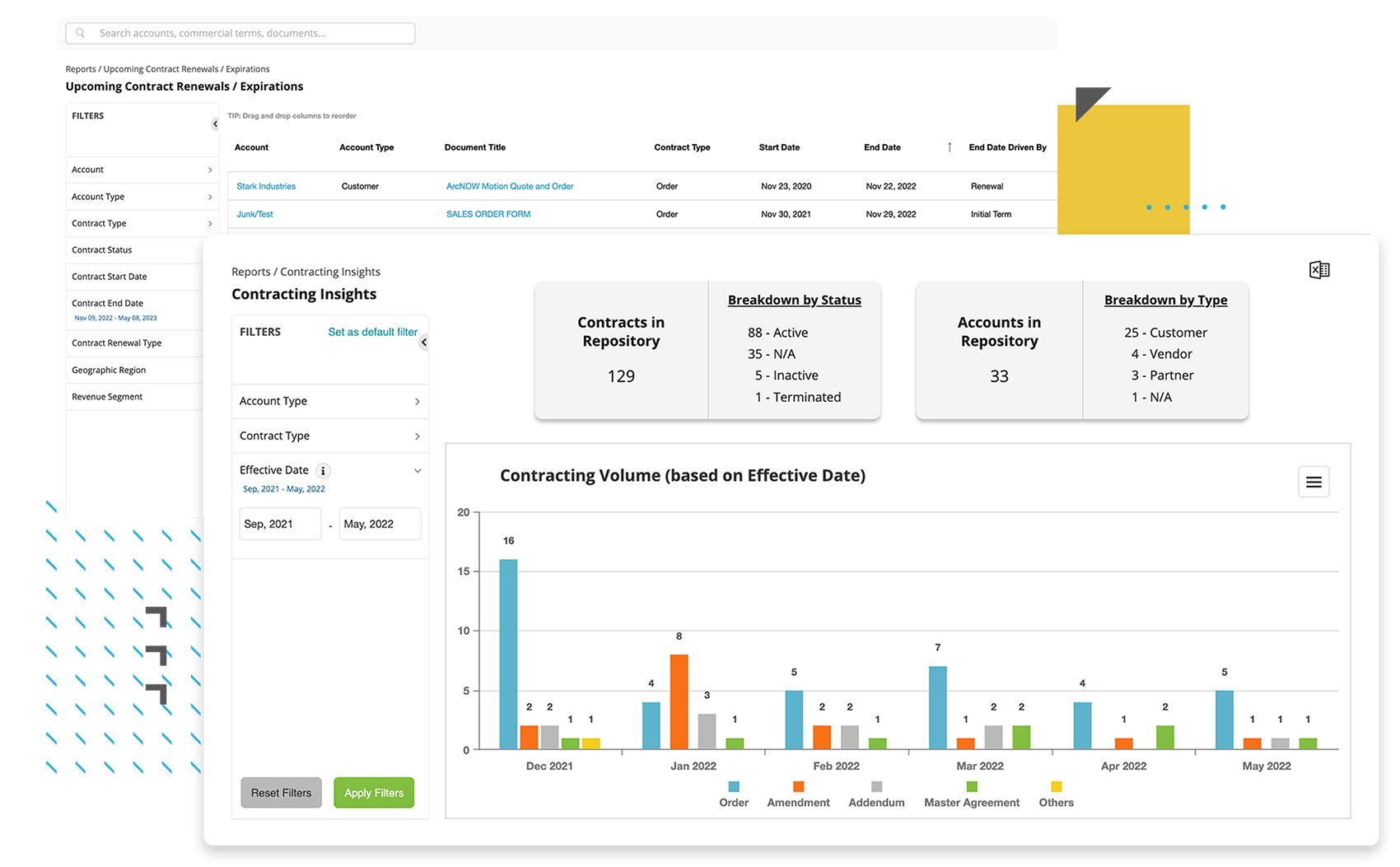 "Our teams can quickly find the up-to-date contracts with Pramata, and trust they are correct. This saves a lot of time and allows them to approach upgrades, renewals and negotiations from a much more informed position."
Shelley Bennett
SVP & General Counsel
Get your contracts organized and discover the power of the Pramata Platform.
See the radically simple contract management solution that has been trusted by our customers for over 15 years.