Everything your teams need, right inside Salesforce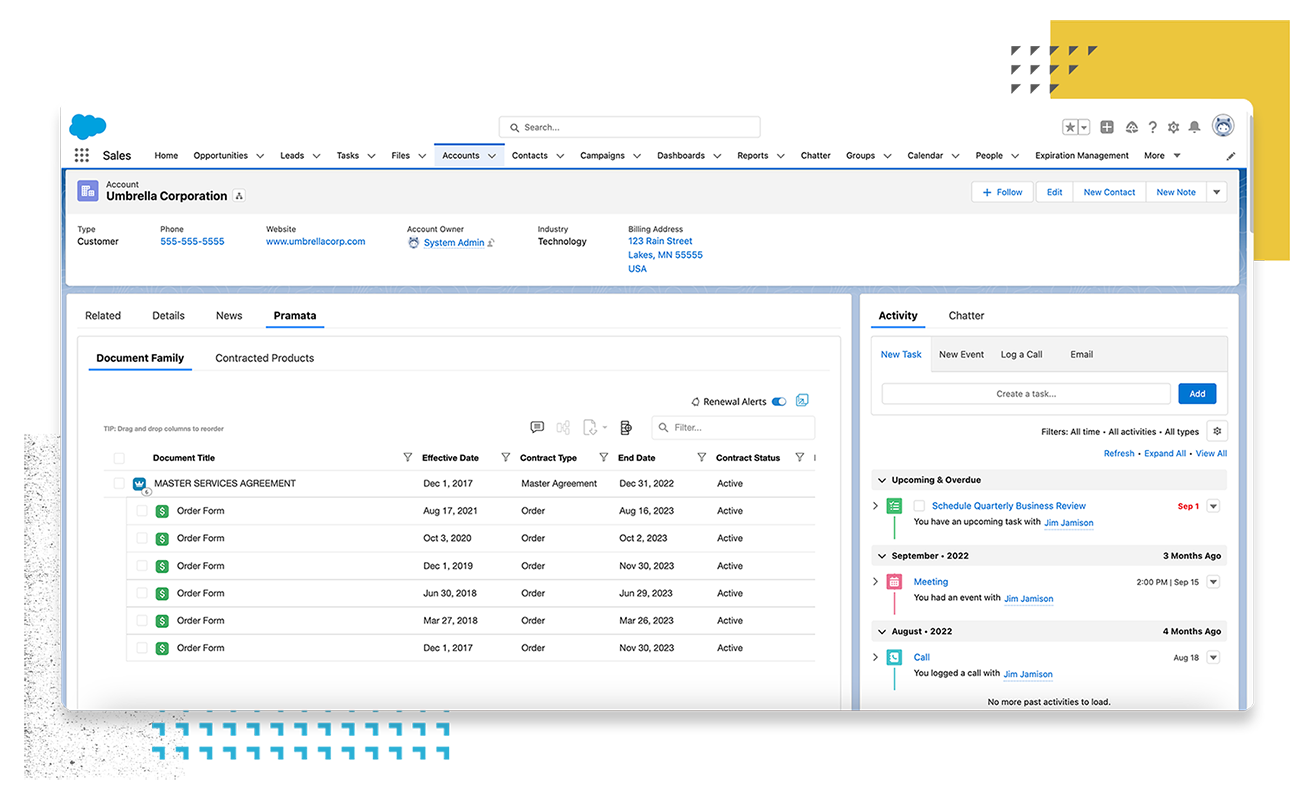 Full contract visibility and self-service without leaving CRM. ​
If you're not using Pramata for Salesforce, your sales reps are struggling to piece together a full picture of contractual relationships.
A typical CRM doesn't include a full view of customer contracts. This means sales and account management activities take much longer than they should. And analytics and reporting across key contract information may be inaccurate or unavailable. 
Instead of spending time selling and fostering customer relationships, your sales team is hunting for the information they need to get a clear view of their account's contractual footprint. And legal teams are stuck in the role of corporate librarians, spending time researching contract terms or tracking down contracts for other departments. 
With Pramata for Salesforce, you can free sales, account and legal teams
from tedious manual efforts with reliable contract self-service, right from CRM.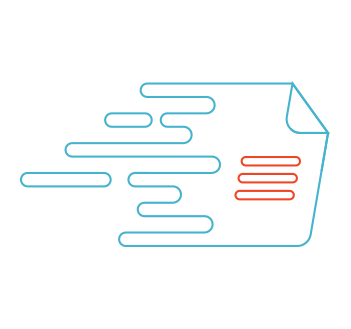 Centralized
Every commercial agreement your company has ever made can now be accessed from within Salesforce. No hunting, no cross-referencing, no spreadsheets or paper files.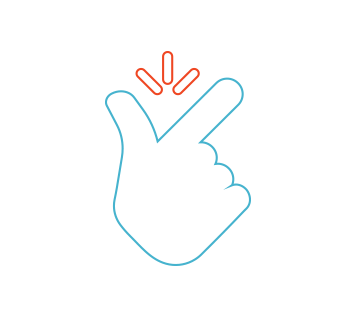 Self-Service Access
Every sales rep and account manager can easily find the answers they need to contract questions without sending a note to the legal team.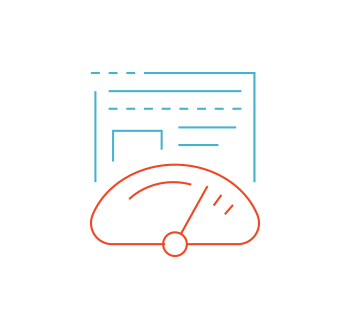 Full Visibility
Customer records in Salesforce include access to current and past contracts, actual snapshots of contract changes and associated emails for context on the contract's evolution over time.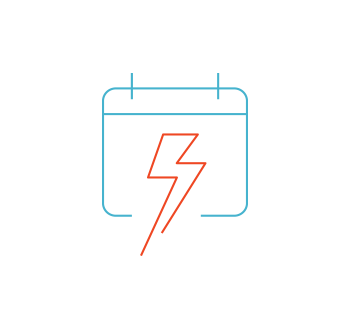 Reporting
With the click of a button, sales reps can get a list of upcoming renewals, look for price-lift opportunities and identify any customers meeting specific criteria. All without leaving CRM.
Enable your sales teams with complete, meaningful contract insights.
With Pramata for Salesforce you can dramatically increase contract velocity by removing bottlenecks from the contracting process. Sales teams can quickly and easily get what they need to close deals, while the legal team can spend valuable time on non-administrative requests. 
With Pramata for Salesforce you get:
Instant visibility with zero manual entry. 
The Pramata Platform allows teams to quickly and easily find key terms and dates, right from Salesforce. With zero data entry required! 
Up-to-date, prioritized renewals. 
Always know when every single contract renews. With accurate, auto-calculations, your sales reps will get renewal notification dates, in advance, of upcoming renewals. Imagine how powerful reporting can be with that capability. 
A seamless customer experience.  
If sales reps could find the right contract, and the right information in seconds, how much more could they accomplish? Answering customer questions and knowing next steps during contract deals is easier than ever with Pramata. 
Next level renewal and expansion offers. 
With Pramata, teams know which products each customer has and which products they don't. This makes critical sales team actions simpler than ever! With a summary of each customer's contractual footprint,  including product and contract terms, your sales reps will see everything at a glance, right in Salesforce.
Target future customers with campaigns. 
With the click of a button, your team will have the ability to find accounts that meet strategic campaign criteria. From customers with outdated products to provisions that restrict price uplifts, it's all there. There's nothing like using a targeted list to proactively discover opportunities for uplifts.
"We are in a rapidly growing industry that changes on a dime. Our sales operations have to be scalable and repeatable, and that's exactly what Pramata has given us."
Erica Bell
Vice President, Sales Operations & Client Strategy
To learn more about Pramata for Salesforce, contact one of our Sales Reps today.