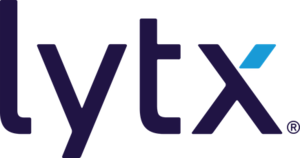 Lytx gets centralized, improved contract visibility and data reliability to provide an even better customer experience
Video telematics, fleet management, fleet safety
Centralized and digitized 50,000+ contracts

Can proactively manage and anticipate all future renewals

Re-evaluated product bundling, pricing and key commercial terms

Able to focus on giving equal attention to every single customer
"Our level of service requires robust back-end processes to deliver seamlessly for our clients. Pramata provides centralized visibility and a streamlined experience, enabling the high quality support our clients have come to expect from us."
Senior Director, Client Success
San Diego-based Lytx supports fleets around the world with a goal that no commercial driver will ever be the cause of a collision. Using the world's largest driving database of its kind, Lytx helps protect and connect thousands of fleets and more than 1.3 million drivers worldwide.
Pramata's Repository as a Service has enabled Lytx to organize and digitize 50,000+ contracts and orders across 4,000+ customer accounts into one centralized view. What began as a solution design focused solely on digitizing contracts for the legal department has quickly resulted in unexpected benefits across the entire organization—including client success, operations, finance and sales. With a comprehensive solution allowing it to facilitate rapid growth, Lytx can now:
Better understand and support customer relationships

Anticipate future renewals

Reevaluate product bundling, pricing and key commercial terms

Focus on giving equal attention to every single customer
CHALLENGES
Rapid growth meant a manual process for contract data was no longer scalable

Customer contracts and associated documents were stored in several places, owned by people across various teams in the organization

No centralized record keeping on change orders made it laborious to research customer contract data
SOLUTION BENEFITS
A 'single source of truth for all customer contracts allows sustainable, scalable insight

Lytx can leverage renewals and renegotiations to maximize revenue and customer satisfaction

Sales team can quickly find accurate, up-to-date contract data, saving time and allowing a more informed approach to upgrades, renewals and negotiations

Improved contract visibility, data reliability and a centralized document repository allowed Lytx to create an entirely new, more efficient customer interaction workflow around the data derived from Pramata

Pramata enabled discovery of untapped opportunities to service accounts and provide an even better customer experience
Discover a better way to manage your contracts.
See the radically simple contract management solution that has been trusted and vetted by some of the largest companies in the world for over 15 years.