Calling all Contract MVPs.
We're on a mission to empower a community of Contract MVPs … like you!
So, what is a Contract MVP?
Contract MVPs are also known as roadblock removers, strategic partners and deal accelerators. You always have fast answers to contract questions, actively contribute to business initiatives and never waste time on administrative tasks. Contract MVPs raise the value of contracts and take a focused approach to contract management with the right technology partner–one that puts you first.
The Contract MVP Approach to Contract Management
When it comes to managing contracts and putting the right solution in place,  it all comes down to the right approach—the Contract MVP approach. Contract MVPs simplify and solve the most impactful and visible contract pain points immediately. That means:
Contract insight is readily available and easily accessible—from request to renewal
All contracts are centralized and organized–within days not months (or years!!)
You have full transparency and metrics across contracting cycles
The business is empowered with powerful contract data that adds instant, measurable value
You can move fast and stay focused by removing time-consuming, administrative roadblocks
You choose the right technology partner that takes care of the heavy lifting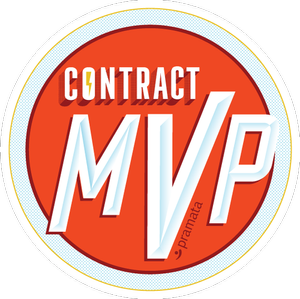 Your Contract MVP Superpowers
As a Contract MVP, you bring an impressive set of "superpowers" to your organization: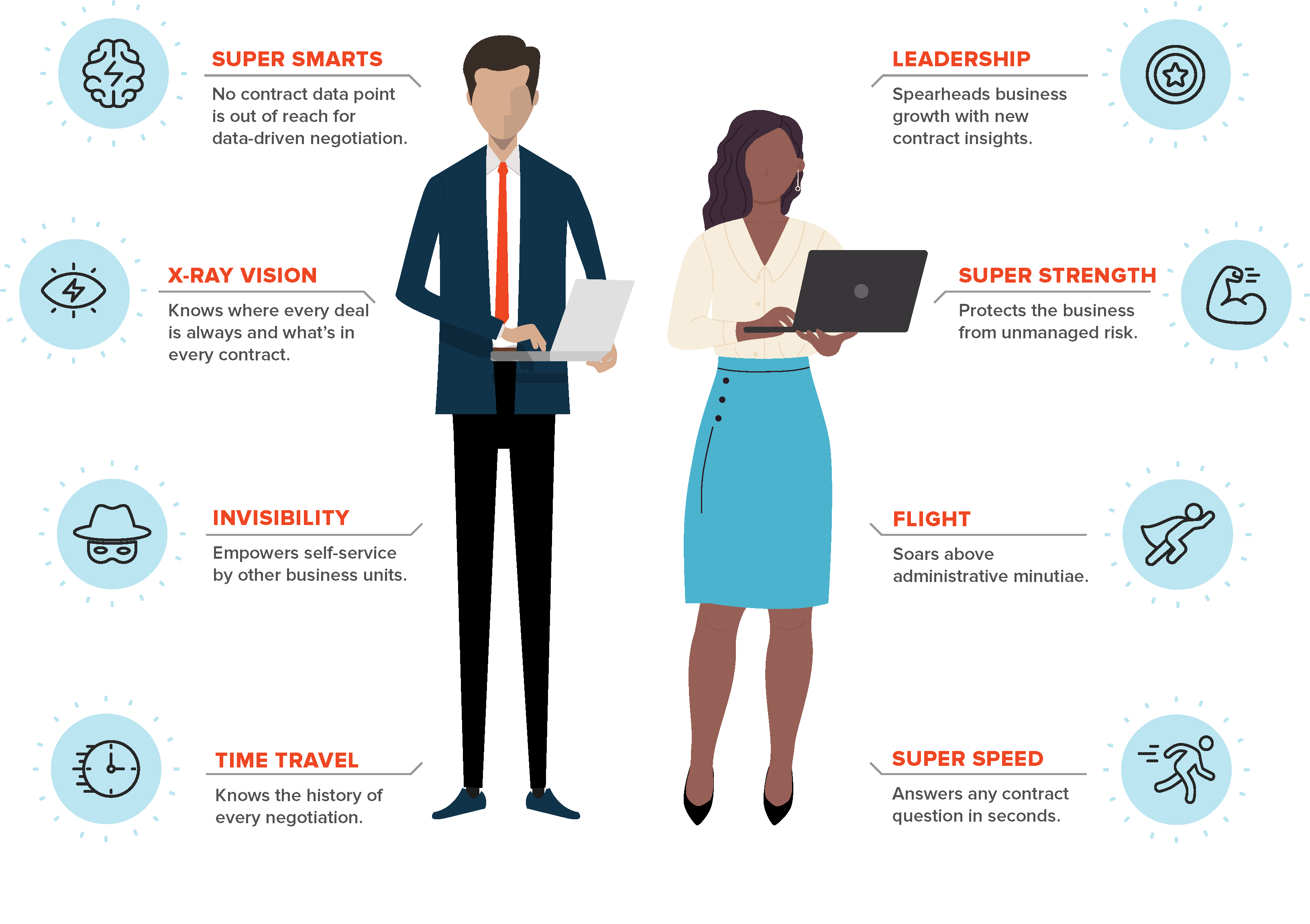 As your contract management partner, Pramata is laser focused on helping every Contract MVP drive strategic, measurable value for your business.
PRAMATA'S APPROACH IS DIFFERENT BECAUSE …

We're the only partner that handles the heavy lifting by combining leading contract management technology with a team of experts—so you see measurable results faster.

We help elevate your strategic impact by aligning with your contract management goals—going beyond just being a software provider—to ensure you have long-term

We've made the partnership between legal and the business the center of our solutions—so you get faster, more enthusiastic buy-in from your team AND the business.
Discover a better way to manage your contracts.
See the radically simple contract management solution that has been trusted and vetted by some of the largest companies in the world for over 15 years.