Contract Management for Lean Legal Teams
Solve your unique contract management challenges with a radically simple solution that takes care of the heavy lifting ... all for radically less than the cost of an FTE.
If you're part of a lean legal team – ranging from a solo-General Counsel to a GC with one or two support staff or even a CFO or COO managing outside counsel – you know that the demands of the business can be overwhelming. 
And finding extra legal resourcing can be expensive and slow.
In the current economy, the expense and pressure is only getting tighter. Legal is often viewed as a cost center or "necessary evil" and hiring headcount may be freezing or worse, getting cut. 
This leads companies to face a double edged sword. On one hand, you need to get control over contract renewals, price uplifts, financial obligations and vendor spend to improve the bottom line. On the other, you have to reduce legal costs and outside counsel spend.
Luckily, you don't have to choose any longer.
In this article we'll cover some of the most common challenges lean legal teams face, why most CLMs fail to solve these unique challenges and how Pramata's one-of-a-kind, radically simple solution was purpose-built just for you!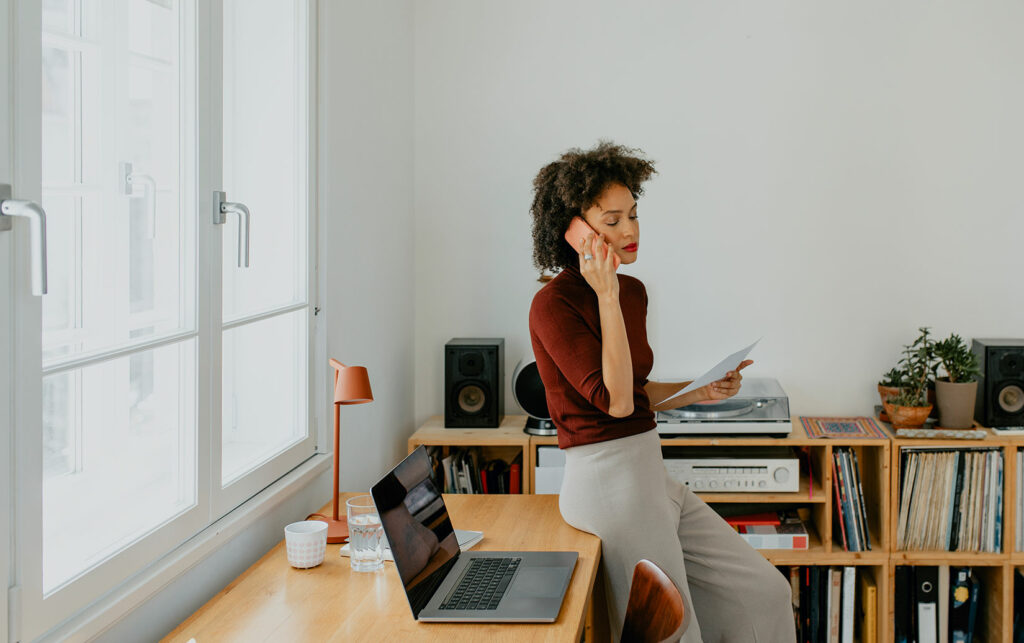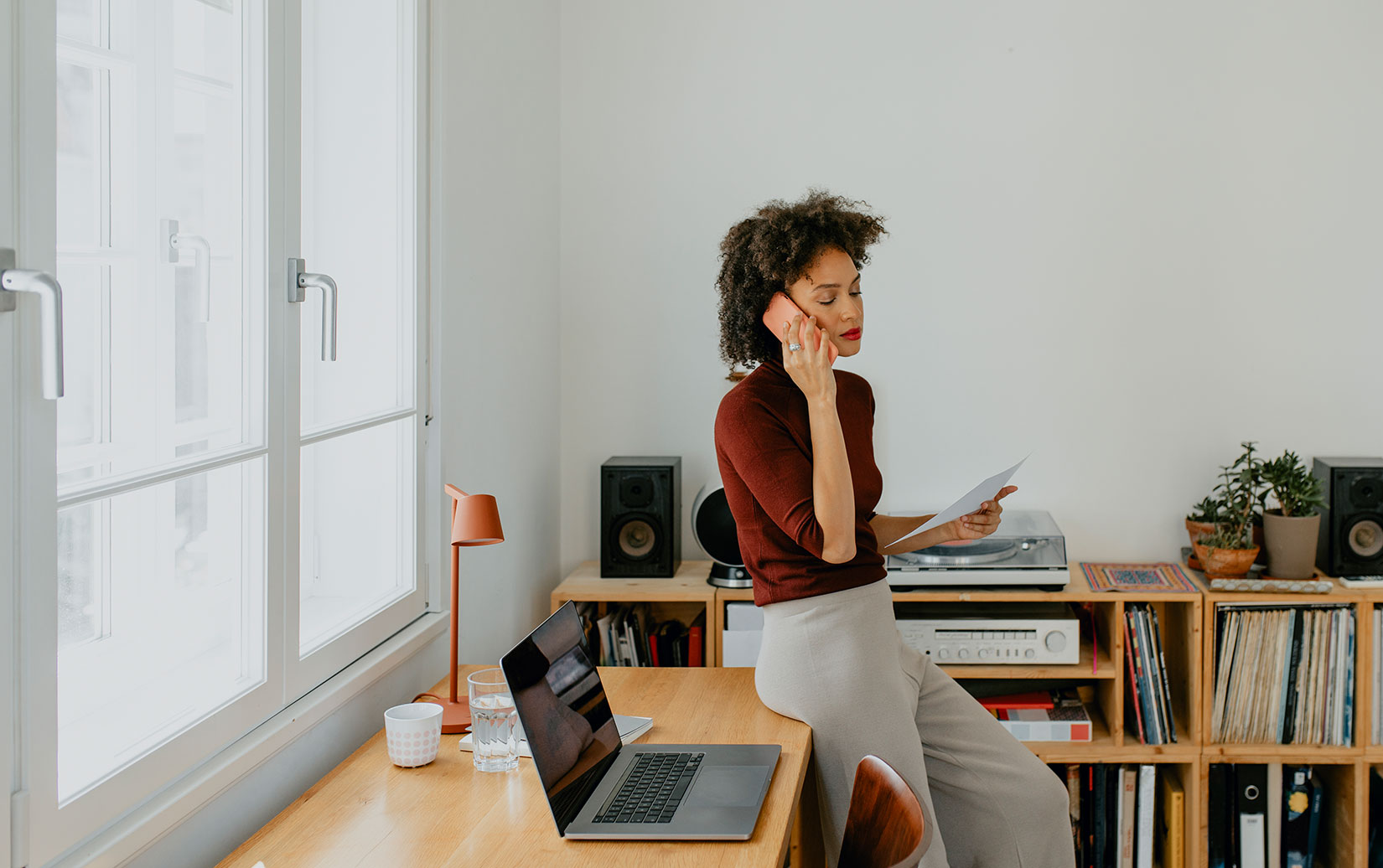 Lean legal team. Big challenges.
Larger in-house corporate legal teams often have numerous paralegals, contract specialists, or outside firms on retainer to support them in times of need. 
But if you're a legal team of one (or two, or three), you've got to be a generalist, a specialist, and your own assistant all at the same time. 
Which means, you face a unique set of contract management challenges:
Competing priorities
You may feel as though you're constantly being pulled in different directions. Sales wants to know the status of their contracts; finance wants to identify and cut extraneous spending; the executive team has questions that require contract research to answer. Between all of these demands, it's hard to provide top-notch customer service to your internal clients, much less get high-value work done after a full day of playing "corporate librarian."
Doing more with less
Budgets are hardly ever generous, historically speaking. But now more than ever, economic uncertainty is causing companies to reevaluate every line item. If your small legal team has relied on outsourced law firms in the past, you might be surprised by climbing rates that cause you to lose that support. You might have been hoping for a paralegal to finally take some of the administrative work off your plate, only to find that headcount cut as financial times grow leaner.
Burnout and bottlenecks
You and your small team feel overworked and burned out, while internal stakeholders just see legal as a bottleneck where contracts go to die. You know it's time for a change but have no idea where to start. A digital contract management system sounds great, but you've either tried one before or heard horror stories from your small legal team industry peers
Why most contract lifecycle management systems (CLMs) fail for lean legal teams
While lean legal teams face many of the same contract-related challenges as larger teams, like:
No centralized, searchable contract repository to serve as a source of truth 
No visibility into contractual obligations and missed renewals
No easy access to contracts and their terms for people outside the legal team
The biggest difference for leaner legal teams is that when trying to invest in a typical CLM to help carry some of the burden, you often run into: 
Solutions that are too expensive and prove cost-prohibitive for a one or two person legal team to justify. 
The system comes with 

with to many bells and whistles

 you'll never use, which bloats the price and adds to your inability to justify the cost.
The software is too complicated, requiring way too much effort to setup (hello manual data entry and tagging!) and get right, which limits the value and means internal adoption is destined to fail. 
If these reasons sound familiar, you're not alone. 
The good news? Pramata's contract management solution has been designed and built to be the ideal fit for lean legal teams, giving you a radically simple alternative to the complicated CLMs of today's market.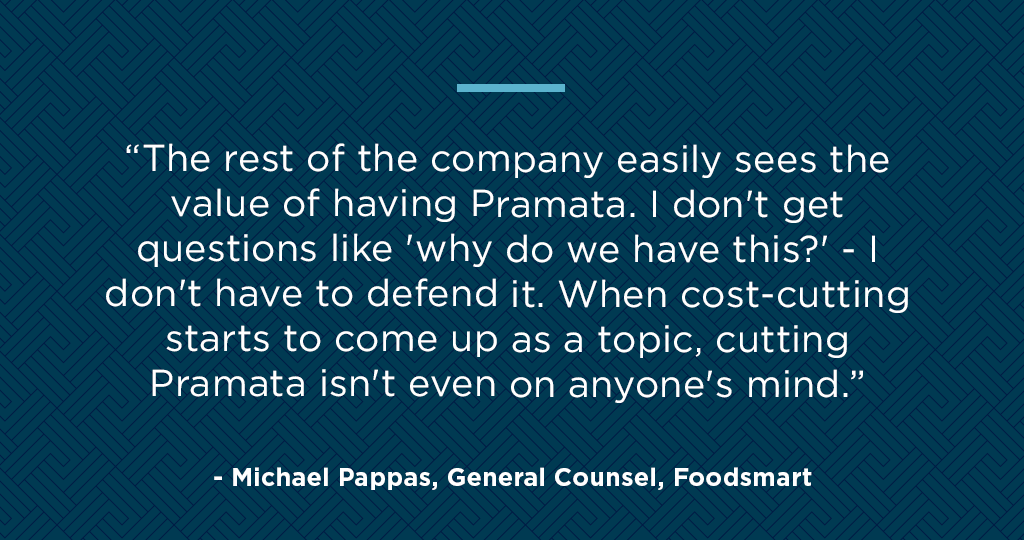 How Pramata helps lean legal teams (for radically less than the cost of an FTE)
For legal teams frustrated with overly complicated, expensive contract management systems or DIY approaches, Pramata is the only company to offer a radically simple CLM. Our platform is purpose built to do the heavy lifting and quickly address your unique needs in this resource-constrained environment … all for radically less than the cost of an FTE.
So, how do we stand apart from other CLM solutions in the market? It comes down to three core differences: 
Radically simple: Our platform includes all the features and functions you need to solve contract management – and nothing you don't. None of those expensive bells and whistles you'll never use. Most of our customers on lean legal teams, just simply want to get their contracts organized, stop missing renewals, get easy self-service access to contract terms, simplify requests and not have to maintain a complicated system. Our goal is to help you get the most important, most valuable things right and give you time back to do the legal work you love. 
We do it for you (for less than an FTE): In today's environment, you aren't getting the budget for software AND the people to make it work. Which is why the Pramata platform includes all the resourcing you need to fully solve your contract management challenges. All in one simple, transparent and scalable subscription … for less than the cost of hiring an FTE. All you have to do is upload your contracts and we do the rest. It really is that simple. 
Empower the business: As a smaller legal team, the fastest way to improve efficiency, is to stop being the "corporate librarian". And the easiest way to get a contract management project funded is to focus on broad business adoption to increase ROI. Unlike the overly complicated CLMs, Pramata was built specifically for business adoption. Our transparent subscription includes unlimited users, so you can provide secure, self-service access to decision-makers across the business. Allowing them to answer their own contract questions with an intuitive, easy to use system.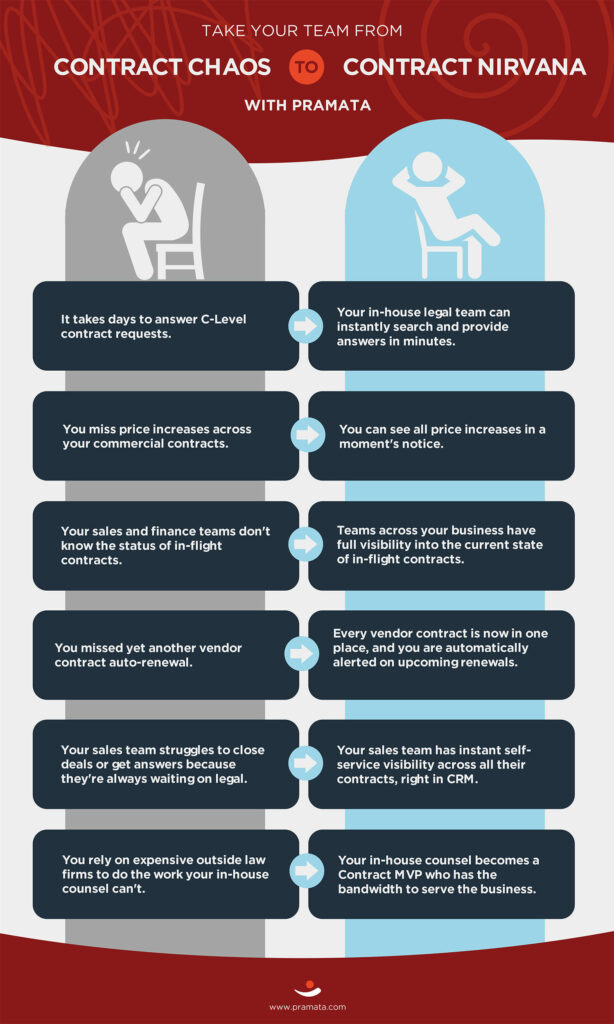 The cost of doing nothing
It goes without saying, but manual contract management is not just frustrating: It's costly to your business. Aside from spending the bulk of your time serving as a "corporate librarian", instead of doing the high-value work you want to be doing, manually managing contracts can also lead to: 
Missed Revenue: Customer renewals are missed, price uplifts aren't applied, and you don't end up billing for everything you want to.
High Vendor Costs: Contracts accidentally auto-renew without negotiations, discounts aren't applied and you have multiple vendors for similar services.
Delayed Contracts: Time is wasted negotiating things you previously agreed to, you have no visibility into legal workloads, and you don't start with the latest templates or provisions.
Excess Outside Counsel Costs: Too much money is spent on outside counsel because they handle routine tasks that should be managed in house.
Ready to meet the radically simple solution built just for you? We'd love to introduce you to the Pramata Platform and share a little bit more about how we can specifically solve your challenges. As the old saying goes, seeing is believing.